Playing with wooden baby blocks will help children develop their vocabulary and improve their maths skills. Learning these fundamental skills can aid academic achievements later in life.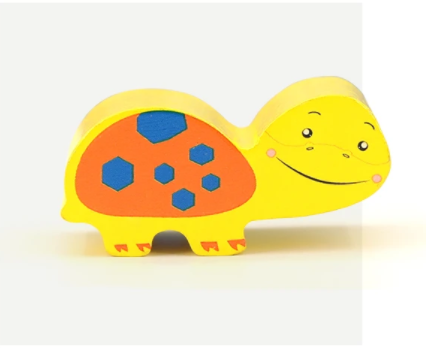 The wooden baby block helps children to refine motor skills and teaches them about gravity and balance. Building blocks are all about assessing the size, shape, weight and balance of the blocks. The best part is that your baby is focusing on playtime and fun – they are totally unaware of the incredible cognitive developments they're making.
Letter Blocks
The imoore Montessori Capital and Lowercase Letters Blocks provide hours of endless fun for your child's learning. The 12 wooden blocks are a wonderful wooden gift for any child but we recommend this toy to children as young as eighteen months of age. The different shapes, colourful letters and tactile surfaces will spark your little one's creativity. You can expect this you to enhance their cognition skills, whilst encouraging baby's colour and letter recognition.
Our high-quality wooden baby blocks will ensure a fun and safe playtime for both children and parents to enjoy. We've also incorporated some fun animal drawings with names to double the educational fun factor!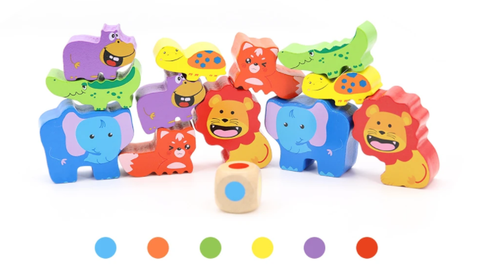 Animal Building Blocks 
As your child grows and develops so will their need for simulation. Overtime you may need to upgrade toys to match their cognitive development. The Montessori Animal Building Blocks Puzzle follows on nicely with your child's development and cognitive learning skill set.
The different animal wooden shapes have been carefully and thoughtfully cut out and painted in beautiful bright vibrant colours to encourage interactive playtime involving cognitive imagination and dexterity.
The Montessori building toys help to train a child's imagination and improve their motor skills, whilst providing many hours of fun playtime. Furthermore, like all building blocks, the animal blocks encourage logical thinking and problem solving.
Montessori Wooden Geometric Shape Sorter Board
Our final addition to the wooden baby blocks playtime is the Wooden Geometric Shape Sorter Board. The solid wood animal blocks have 6 different faces with colourful designs which helps your child to develop their colour recognition skills.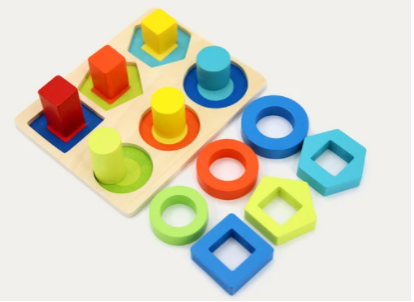 Each geometric figure is thermal printed onto the board to creat a smooth shiny surface whilst maintaining the original wood texture. The fun environmentally friendly wooden blocks will encourage early learning through playing as they help to establish shape cognition skills and build confidence as your child develops their hand-eye coordination. The blocks are scientifically designed to develop babies' abilities for grasping and holding things.
At imooore we love to provide educational quality, sturdy wooden toys which will encourage fun interactive playtime whilst developing your child's self-awareness, self-management and responsible decision making skills. All of which will assist in your child's social interaction throughout life. We look forward to sharing our amazing fun toy section with you.