Are you a wise mother in choosing educational toy? If you feel confident or puzzled, ok, please keep reading!
It is known that Dr Maria Montessori devoted her life to understanding how children develop socially, intellectually, physically, and spiritually. By carefully observing children all over the world, she discovered universal patterns of development which are found in all children regardless of their culture or the era in which they live-that is Montessori method of teaching.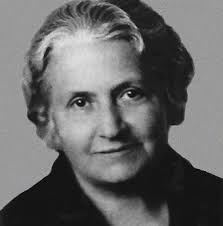 In her own words:
"My vision of the future is no longer of people taking exams and proceeding on that certification... but of individuals passing from one stage of independence to a higher, by means of their own activity, through their own effort of will, which constitutes the inner evolution of the individual." - Introduction, From Childhood to Adolescence, Clio.
Montessori is a method of education that is based on self-directed activity, hands-on learning and collaborative play. Children work in groups or individually to discover and explore the knowledge of the world and to develop their maximum potential.
The teaching method emphasizes the need to grasp the sensitive period of children, pay attention to children's daily life education and sensory education, and the teacher or parents merely act as a guide and give the children the initiative of learning.
Of course, Montessori class is a classic way, but there is another good choice in this special period without going out-Montessori toys.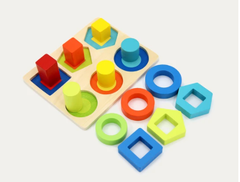 There are a lot of toys in the market, but how to choose a valuable one? As we know, people need to cultivate various abilities throughout their lives. Infancy is a sensitive period for children, but also the golden age for the development of these abilities. but today we just talk about one - Operation and Logical Combination Capacity.
Here are some recommended products to help you make a choice:
2. Colorful Balance-Training Animal Toy
3. Animal Building Blocks Puzzle
4. Forest Animal Wooden Puzzle

Above toys will practice baby's muscle and train their logical combination and creative ability. And all these toys are passed the UK tests.
Tool Boxes can be played interactively to develop baby's turn-taking skills as well as social interaction. 
Develop your child's intelligence, imagination, and creativity with this beautifully crafted Montessori Balance-Training Animal set.
Colourful shapes and design Puzzle helps baby's colour&animal cognition and imagination and establishes animal cognition system builds confidence and develops a kid's hand-eye coordination.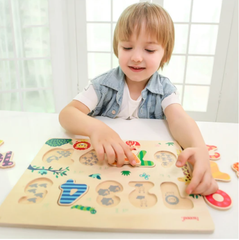 Ok, all these are this week's recommendations, hope it's useful for you.
If you want to know more about other toys, please leave your comments below. And our blog will be updated every weekend. And the next topic is about The Cultivation of  Problem-Solving Ability. 
Please wait for the update...