All parents strive to give their children the best things in life, including fun playtime activities which inspire the imaginations of their little ones.
Our customers love the imoore wooden toy range, because the toys encourage children's imagination whilst reminding parents of their own happy childhood memories. Through play with wooden toys, parents rekindle feelings of joy, which contributes to a satisfying and fun purchase.
Some of our customers' favourite toys include:
Montessori Wooden Whack-A-Mole Game Toy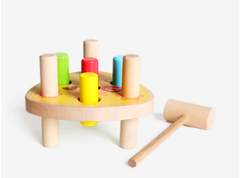 Parents love the rewarding, emotional and sentimental value of the imoore Whack-A-Mole Game Toy.
 The delight at the time of purchase stems from parents recalling their own happy playtime memories, combined with the wonderful feeling of sharing these memories with their own child.
Parents love its durability and reliving the playtime experience as older siblings hand down the wooden toys to their younger brothers and sisters.
This sturdy wooden toy will last for generations!
Montessori 6 sides Colourful Intellectual Develop Box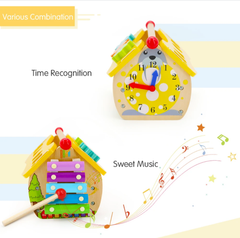 For the musical parents, the Montessori 6 Sides Colorful Intellectual Develop Box is a popular choice. Parents love to take a nostalgic trip down memory lane and recreate fun childhood memories with their own children.
This fun musical toy has different music activities that will keep little ones engaged for hours. Children adore the fun stimulating sounds and so do parents!
Hand Skill Toys
Like all of our toys, the Detachable Digger Toy with Screw and Nut are a cost effective purchase. Parents know that the quality wooden toy won't break easily, thus saving money over time. Our Detachable Digger Toy will last the duration of babies playing, making grasping and assembly a slightly easier process for mum and baby.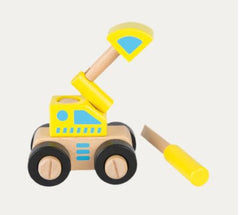 Why Parents Love imooore?
Our customers tell us that they love our wooden toy range because they trust our toys are durable. They love watching their children enjoy a sensory experience thanks to the textured wood.
On a practical level, parents know that the wooden toy is greener and environmentally friendly compared to plastic, and of course, wooden toys last for years.
Parents get their own satisfaction from buying wooden toys. Our customers tell us that getting home to the delightful sounds of excitement and cheer when a new toy has arrived is one of their favourite moments. Our parents adore playing with their children and combining their own nostalgia with the presence of their child's imagination.
Parents trust us to deliver high quality, sustainable, eco-friendly wooden toys that last a life time. Our wooden toys encourage creativity and imagination through playing. Wooden toys enhance children's cognitive development skills and problem-solving skills.